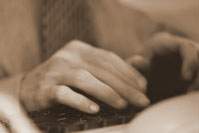 Bogdan Voiculescu / CEO

Bogdan Voiculescu was born in Romania, and has lived for a while in The Netherlands during his teens, thus getting close to the Dutch culture and learning the Dutch language. He graduated the Law School in Bucharest, Romania, following the family tradition. During his student years he worked as an assistant on PHARE projects together with his uncle, Prof. Dr. Nicolae Voiculescu. In his last year of university he began working for a Dutch company called BEMA INTERNATIONAL which was ready to invest money in land and in a factory nearby Bucharest, producing car bodies. From then on he grew in his experience in international business projects and in networking. This is how his 'Dutch connection' began to develop further. He also attended an intensive management course at the well-known institute of 'De Baak' in The Netherlands. He learned there to do business the Dutch way. Later he also got his MBA in Bucharest at the Academy for Economic Studies.

Helga Nemes / HR Manager

Master degree in International Business, Bachelor degree in Philological Studies, Interdisciplinary Master in Imagology, Inspector in HR.
The consultants at FORTIS BUSINESS MANAGEMENT have experience working in international business management, executive coaching, outsourcing and HR management